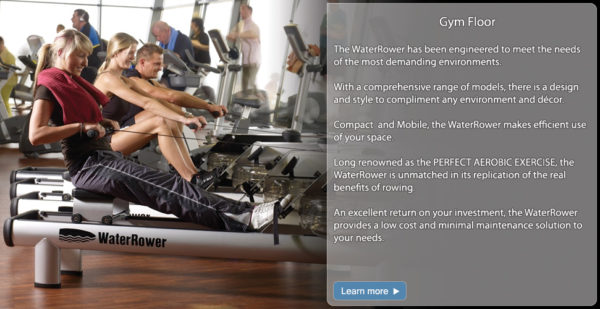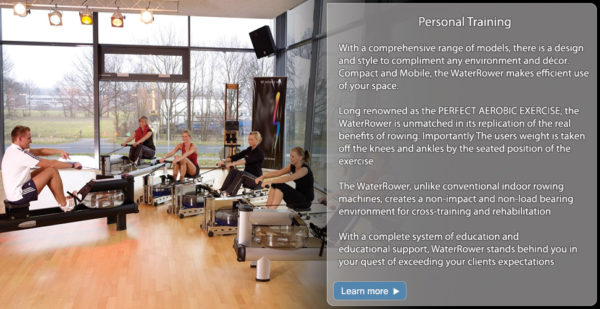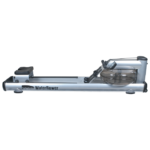 WATERROWER M1 LORISE ROWING MACHINE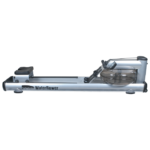 WATERROWER M1 LORISE ROWING MACHINE
$1,799.00
$1,799.00
The WaterRower M1 HiRise is handcrafted from Pressed Steel with powder coat finish. The WaterRower's patented WaterFlywheel has been specifically designed to emulate the dynamics of a boat moving though water and is unsurpassed in its simulation of the physical and physiological benefits of rowing.
Description
WATERROWER M1 LORISE ROWING MACHINE
The WaterRower M1 LoRise Rowing Machine is a full commercial model with a lower level entry point (300mm/12″) than the M1 HiRise (500mm/20″).
The frame is constructed from a fabricated tubular steel.
Models/Colors Available:
Fabricated Tubular Steel
Standard Color: Silver
Over 1,600 custom colors/textures available
(Additional cost applies)
Includes Series 4 performance monitor
The S4 Monitor has been designed with user friendliness in mind.It has been designed for easy QuickStart of most functions, simply press the on button and away you row.

Delve a little deeper and there are many more advanced functions for the novice through the elite user.

The S4 Monitor displays intensity in m/s (meters per second), mph (mile per hour), /500m (time per 500 meters), /2km (time per 2 kilometers), watts and Kcalories per hour. It Displays Strokerate, Heartrate (with optional heartrate attachment), Distance in units of meters, kilometers, miles and total strokes and duration.

The S4 monitor is included with all new machines (except A1/Indo-Row models, which include the quickstart monitor).

Dimensions:
In Use: Length – 88" / 224 cm, Width – 22.25" / 57 cm, Height – 20" / 51 cm
Stored: Depth – 20" / 51 cm, Width – 22.25" / 57 cm, Height – 88" / 224 cm
Weight: 111 lbs / 50.5 kg (dry), 148 lb / 67.5 kg (17 l of water)
Included Products
When you order this product, you get all the following products for free!![chained_products]