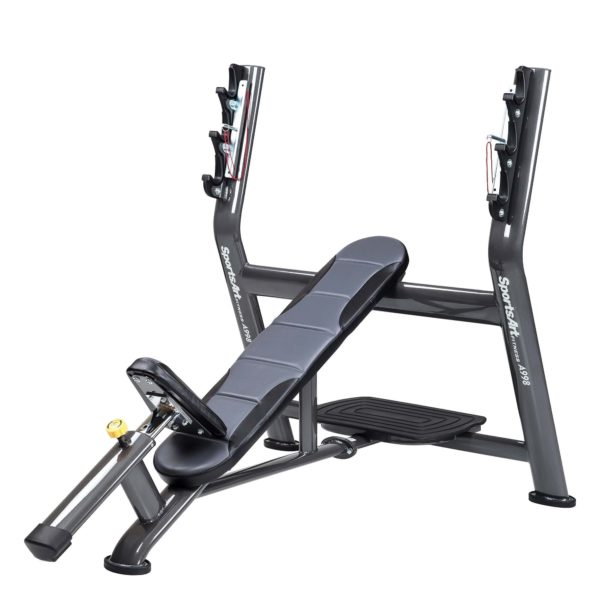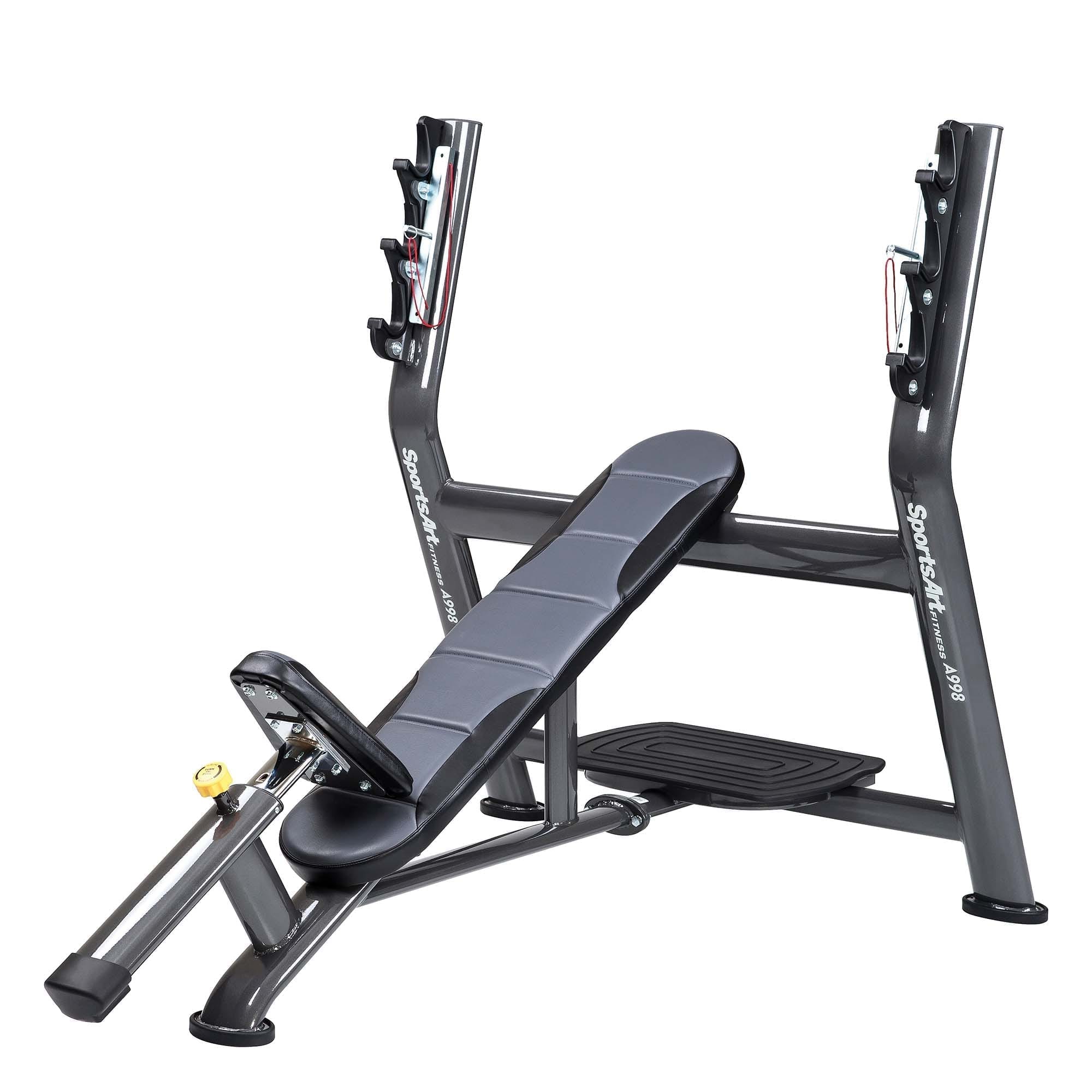 OLYMPIC INCLINE BENCH PRESS – SPORTSART (A998)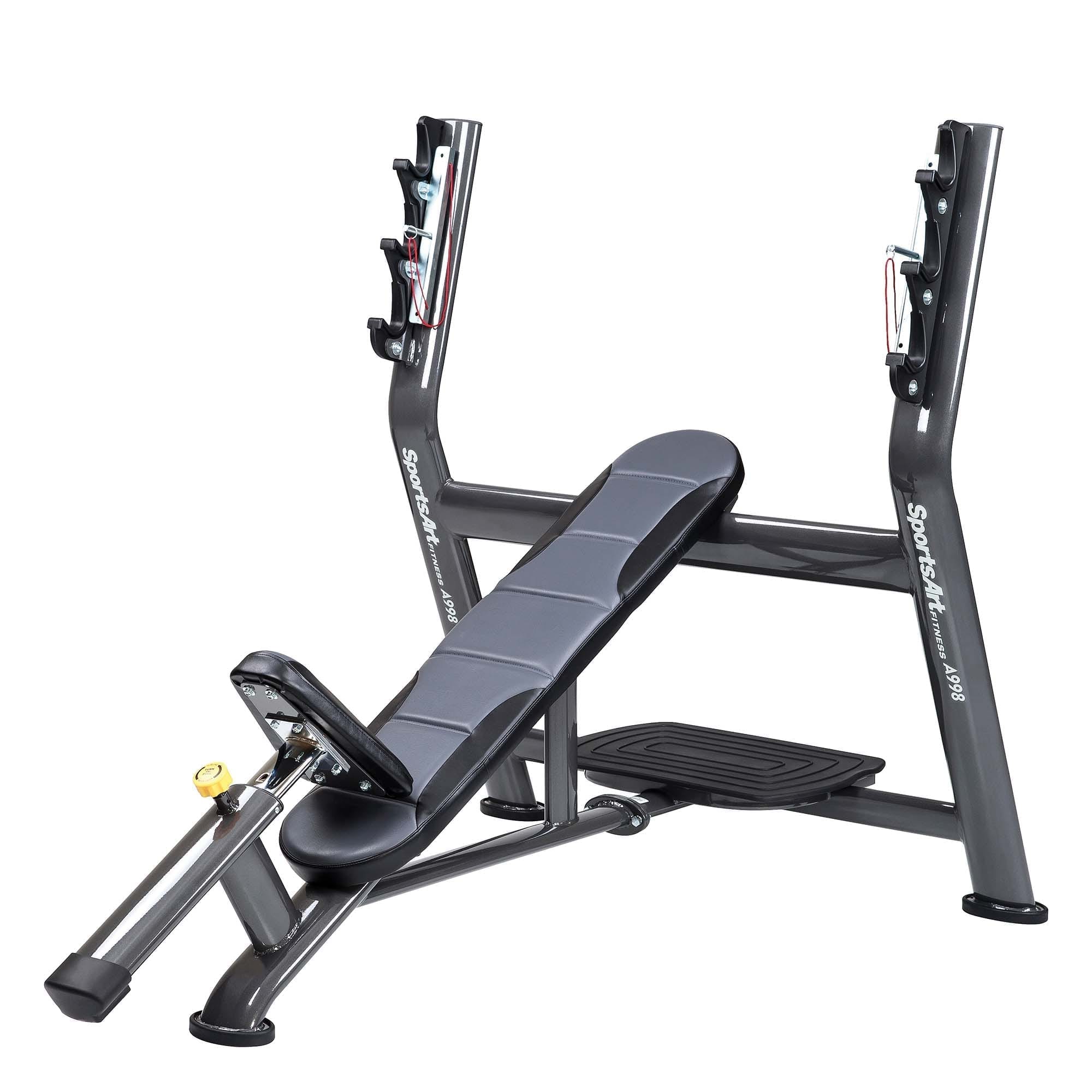 OLYMPIC INCLINE BENCH PRESS – SPORTSART (A998)
$1,495.00
$1,495.00
Our Olympic incline bench allows you to use a barbell with free-weights to strengthen your upper chest muscles. It has three Olympic bar racking positions and has an adjustable seat to accommodate users of all sizes.
Description
SportsArt A998 Incline Olympic Bench Press – The A998 Incline Olympic Bench Press by SportsArt America isolates the upper pectoral muscles while also engaging the front delts and triceps. The incline barbell press is an excellent upper body mass and power builder and its results are amplified when used in conjunction with a flat and decline bench press.
The A998 checks all the boxes youd expect in a commercial bench press starting with the heavy-duty steel frame. This well thought out design includes a triangular three-point frame that is solid and wont wobble. The uprights include three levels of bar catches which accommodate all user sizes as well as increase safety in case of a missed rep. SportsArt adds yet another level of safety in the form of bar locking pins that hold the Olympic bar firmly in place during weight changes. The cockpit includes a pop-pin adjustable seat pad and ergonomic back pad ensuring user comfort under the heaviest of payloads. And on heavy bench day, your spotter can keep a watchful eye while perched on the elevated spotting platform. Check out the complete strength equipment line-up by SportsArt at Ironcompany.com.
Specifications:
Welded steel frame
Heavy-duty vinyl cushions
Three Olympic bar racking positions with removable bar locking pins for safe weight plate exchange
Adjustable seat height
Spotter platform with non-slip rubber pad allows secure footing for partner assistance during heavy lifts
Maximum User Weight Rating: 500 lbs.
Assembled Dimensions: 71″ L x 52″ W x 55″ H
Unit Weight: 172 lbs.
Shipping Dimensions (carton): 60″ L x 56″ W x 20″ H (222 lbs.)