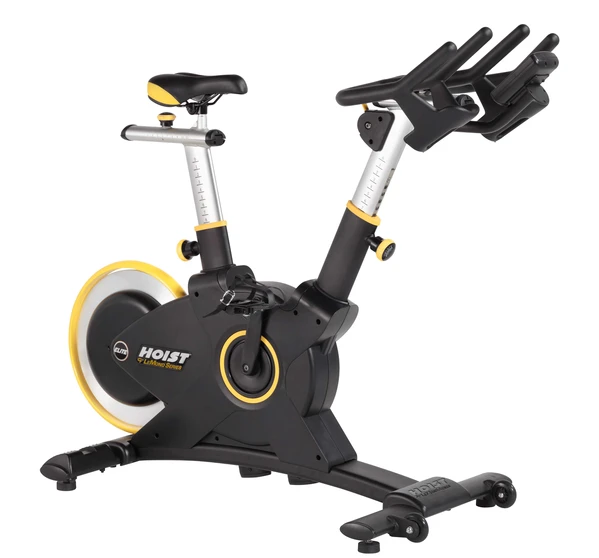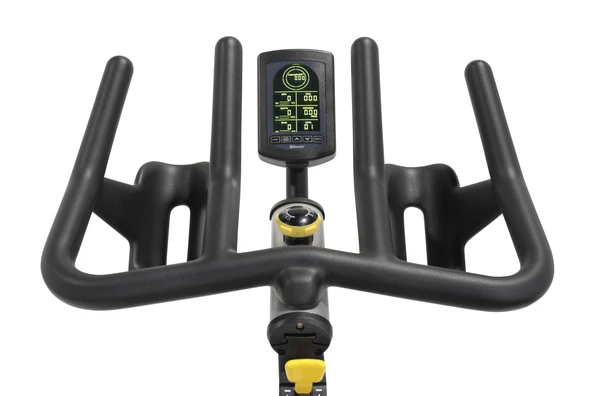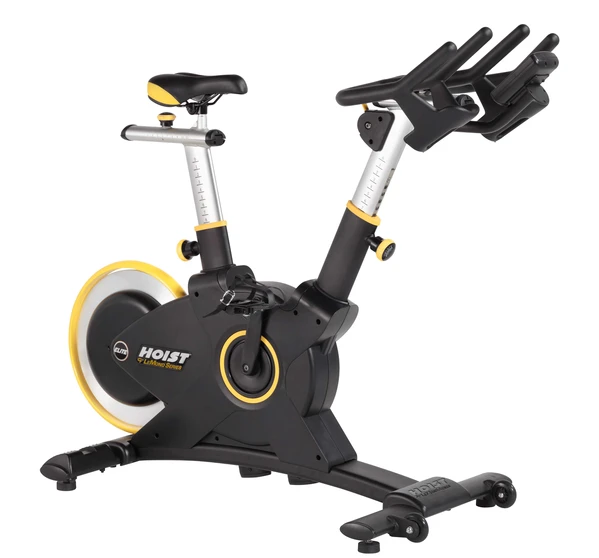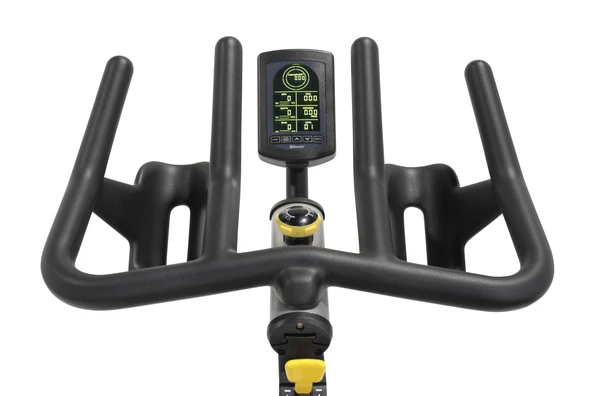 LEMOND SERIES ELITE CYCLING BIKE
LEMOND SERIES ELITE CYCLING BIKE
$2,399.00
$2,399.00
HOIST® LeMond® Series exercise bikes are designed in partnership with three-time Tour de France champion, Greg LeMond. The LeMond® Elite cycle bike offers a set of sophisticated upgrades built to maximize comfort and withstand the rigors of the club environment. There's no questioning why we named this our Elite bike with a rear fly wheel design, maintenance-free magnetic resistance system and various technology upgrades including wattage readout.
Description
LEMOND SERIES ELITE CYCLING BIKE
Features
Magnetic resistance provides smooth frictionless resistance
Built-in LCD computer monitor with 13 output settings including power (watts), time, distance, calories, cadence (RPM), heart rate*, level, max cadence, max power, max heart rate *When paired with heart rate strap (not included)
A built-in generator powers the computer console
Rear flywheel design protects from sweat and corrosion
One-of-a-kind CaloriePUMPTM to track calories with every pedal stroke
Poly-V Belt for a smooth and quiet ride. Our belt never needs to be replaced or oiled
Built-in Bluetooth LE connectivity
Free HOIST Bikes app to track and compare your workouts
Universal seat and handlebar fore/aft and vertical adjustments
Easy-to-adjust indexing lever with 20 resistance levels
Equipped with dual-sided pedals featuring both SPD clips and pedal cages
Heavy-duty spline crank for extra durability
Frame designed with protective covers repels sweat and prevents cleat scratching on the frame
Interchangeable performance seat
Pre and post-workout stretch plate
Ergonomically designed handlebar integrated with dual bottle holder
Secure seat and handlebar lock keeps the user from sliding the seat or handlebar completely off the bike
The Tilt-and-push wheel system allows the bike to be easily moved around
Specification
Length: 54.28 – 65.5" (137.80 – 166.37 cm), Width: 23.78" / 60.40 cm
Height: 41.40 – 54.75" (105.10 – 139.07 cm), Machine Weight: 116.00 lb (52.62 kg), Flywheel Weight: 7.50 lb (3.40 kg)
User Height Range: 58.00" (147 cm) to 78.00" (198 cm) tall
Maximum User Weight: 350 lb (159 kg), Final Gear Ratio: 1:10
Narrow 164mm Q factor
The HOIST LeMond Series Elite Cycling Bike is manufactured to the most exacting standards – with 100% of all bikes tested prior to final packaging to ensure customer satisfaction. This allows us to offer you an exceptional warranty.